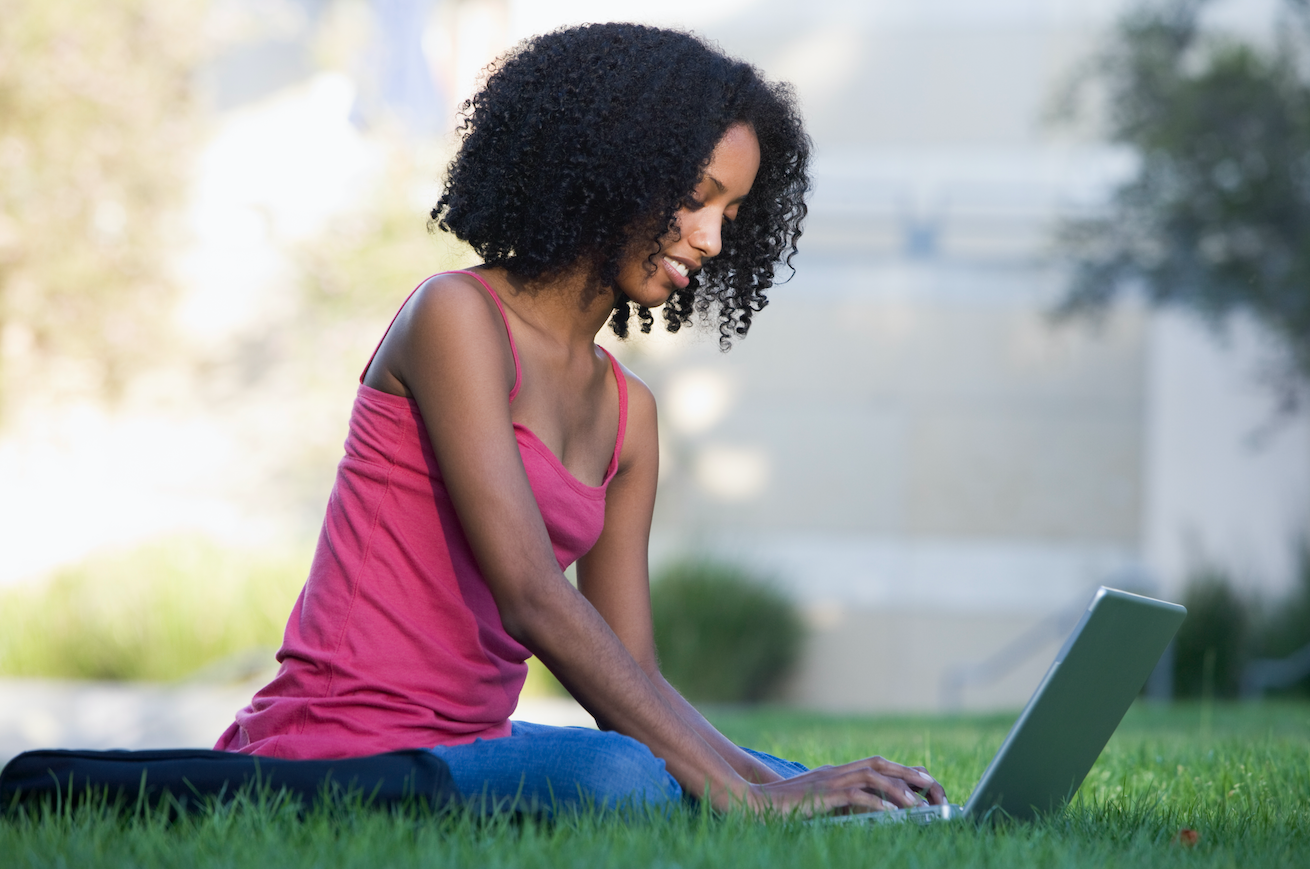 Not only is social media a way to connect with friends and family online, but it is also a place to improve your career options by connecting with potential employers and professionals. You can use it to network, search for job opportunities, and build a professional online presence.  According to online employment site CareerBuilder, 70 percent of employers use social media to screen potential employees, a 10 percent increase from 2016.  Students should view their involvement on social media sites as part of their career planning and job search strategy; they should get started early, even in the first year of university.  The sooner you start taking care of your online image, the easier it is to manage it in the long term.
Check Your Digital Image
A great first step in this process is to search for yourself online.  Conduct a web search using your full name and any other names you have gone by.  Be sure to also conduct an image search.  This will give you the opportunity to see how you appear online to others.  Next, check the privacy settings on all social media sites you use.  Make sure to check these settings frequently, because some sites change their policies and settings frequently.  The best way to avoid embarrassing comments and images from appearing is to not post them in the first place; it is very difficult to remove anything that has been posted online.
Now that you are aware of your digital image, it is time to professionalise it.  Start by selecting a high-quality photograph of yourself.  Your picture should be of you alone, taken from your shoulders up, in professional attire, facing forward, and taken in a place with good lighting and against a simple or plain background.  After perfecting your photograph, decide how you will identify yourself on all of the social media sites you sign up for.  Will you go by your first name and surname?  If you have a relatively common name, consider including a middle initial to differentiate yourself from others.
Choose Your Social Media Sites
Now it is time to familiarise yourself with the different social media sites used by professionals and decide which ones might be most beneficial for your career choice.  The main platforms that students and graduates use are LinkedIn, Facebook, and Twitter, but there are also social media sites geared towards specific job areas.  For example, ResearchGate is used by scientists, researchers, and other academics to network, exchange knowledge, and research.  Keep an eye out for social media sites that are geared towards professionals in your target career.
LinkedIn
LinkedIn is used for professional networking worldwide, and is a great resource for potential career connections.  It is a free resource and takes about 15 minutes to get started.  LinkedIn is more than just a digital CV, it is a place to make connections with other professionals.  You can also use its search filters to find people, jobs, posts, and groups that are relevant to your interests.
When developing your profile, create a catchy headline that is unique and informative, and says something about your interests.  Spend time on your summary statement; this is the place where you can make yourself stand out from others.  One way to approach your summary is to write it like you would a cover letter.  Include information on your goals, relevant experiences, and qualifications.  Use well known and industry specific keywords and phrases that recruiters or prospective employers might search for.
As you would on your CV, include your educational qualifications and degrees.  You should also list relevant jobs you have held, and include a brief description of your responsibilities and accomplishments.  Give details on work experience placements, internships, and volunteer experiences you have had.  It is also important to highlight any awards or certifications you have received, and languages you speak.  LinkedIn is a place to show others your achievements.  Once you have your profile set up, keep it up to date.  Make sure that your posts are relevant, and that you update your status regularly.
Facebook
While most people use Facebook to connect with friends, it can also be used to follow companies and employers you are interested in.  Some companies advertise internship or job opportunities on Facebook, and others provide opportunities to network with company recruiters.
Consider creating a professional Facebook profile, and ensure that your personal profile has strict privacy settings.  On your professional profile, give prospective employers details about your education, work experience, and interests.  Take time to like companies and join groups that you are interested in.
Twitter
As with Facebook, consider creating separate professional and personal profiles.  Use your professional account to follow people, companies, or topics that you find interesting. It is easy on Twitter to follow and interact with people you have not met: you can engage with others in your field, build relationships, and get noticed.  Twitter is a great way to keep up to date on the latest news in your field.
Not only can you follow others, but you can also use directories to search for relevant topics and people,  you can conduct searches using keywords and hashtags (#).  Hashtags are great way to search for conversations on topics you might find interesting, and also to make your tweets more visible to others.
Things to Remember
As you build your professional profile, make sure to remember a few important tips:
Use business appropriate language.

Do not criticise or post negative comments about your professors, employers, or colleagues.

Pay close attention to details.  It is essential to use correct grammar and spelling, even when making comments on blogs or posts.

Think before you post.

Be aware of social media etiquette and how professionals conduct themselves on sites such as LinkedIn (e.g., consider whether or not it is appropriate to send an invitation to connect with people you have not met).
We hope you found these tips useful in improving your career prospects. Get in touch with Shake if you need any advice or training on social media use.