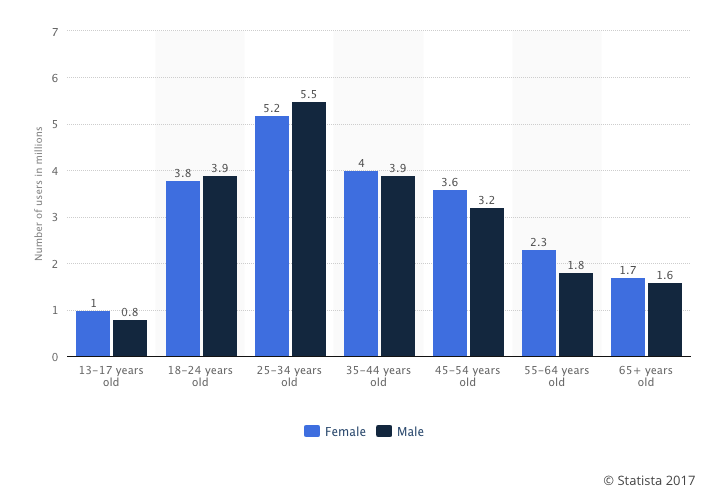 We're halfway through 2017, so we thought it was about time to share some stats on how the biggest social media players are vying for our attention and what it means for your business.
This interesting graph by Statista from April 2017 depicts the leading social media platforms in the UK ranked by market share. The data was gathered based on more than 15 billion hits online per month onto more than 2.5 million tracking Statcounter member sites worldwide.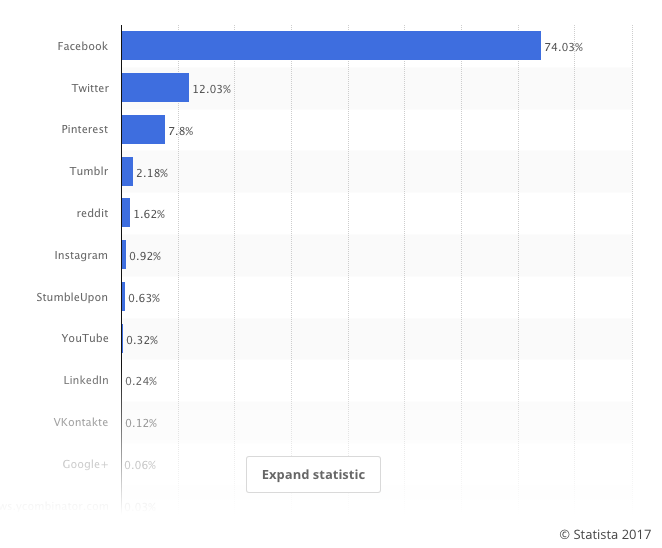 I don't think it will come as a surprise to see that Facebook is at number 1 with 74% of the market share. It's managed to hold a steady dominance over the social network market since it's creation, quite an astounding achievement. If you're a business owner, it's madness not to be trying to engage the huge amount of customers and potential customers using Facebook every day.
A long way behind Facebook, but worthy of taking notice of, is Twitter which accounted for 12 percent of the social media market in the United Kingdom. Twitter was followed by Pinterest with 7.8 percent of the social networks market and Tumblr with 2.18 percent market share.
So if we have a close up look at the most popular social network, this second graph shows that the most popular age range for Facebook use in the UK is between 25 and 34 years of age, of which 5.2 million women and 5.5 million men were using Facebook in January 2017.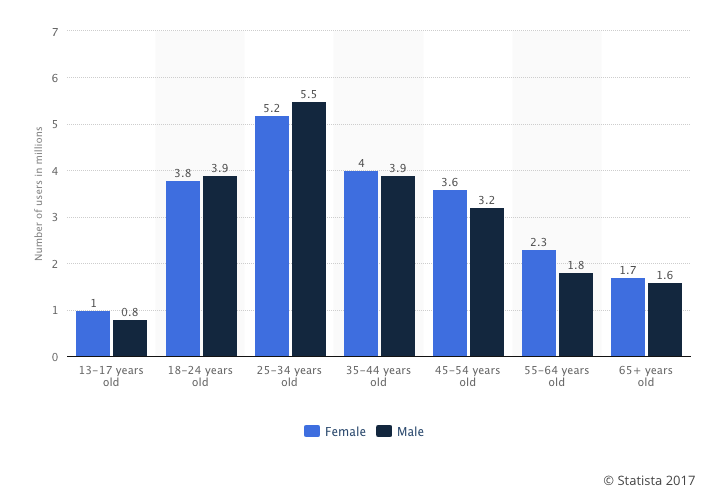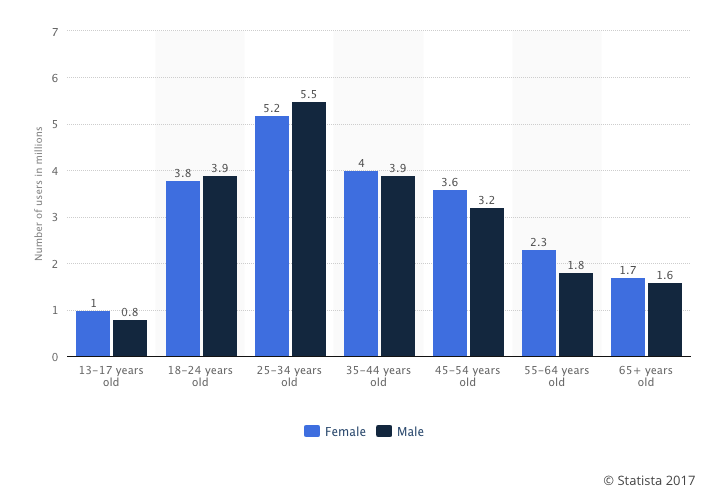 If you're a business owner, particularly a B2C business, or an organisation, not-for-profit or charity, there is no doubt that having a strong presence on Facebook will hold your business in good stead. Having a presence on the other popular social networks will also help you draw attention to your business and create new channels for creating interest in your brand. For help with setting up, creating content and running campaigns on Facebook, Twitter, Pinterest, Instagram or any of the other social media channels get in touch.